Italy 2008
Continuing the report on my trip to Italy. Obviously, steel was not the only defacing that I got to see. I was particularly impressed in Bologna at the amount of street bombing, particularly where it was most in-your-face for example in the more touristy areas. I noted some writers and crews who were really putting the work in. (The TL's, The BB's, Broda and Mesta). Other than that there was plenty of tags and throws that I had recognized from my previous venture to Milan. There were appearances from Fransy, QSMD, Siko, Twesh and Humen. As expected, there were plenty of nice handstyles (Italian style) and an array of in your face tracksides. On that point, Florence was certainly the city with the most destroyed tracksides. A video camera would have been more appropriate as I had to just keep flicking my camera and later looked to see what I had captured. Visual feast!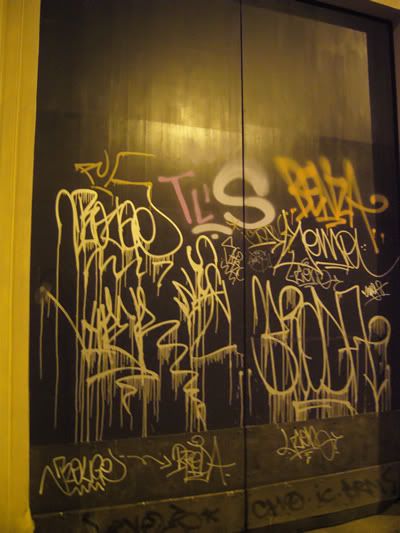 (TL's, Broda, Rouge) Drippage!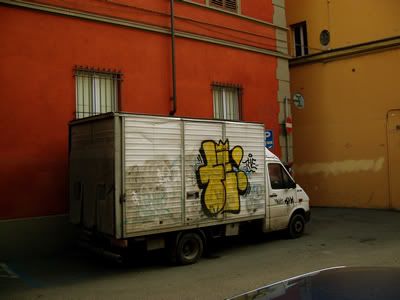 (Fe THE)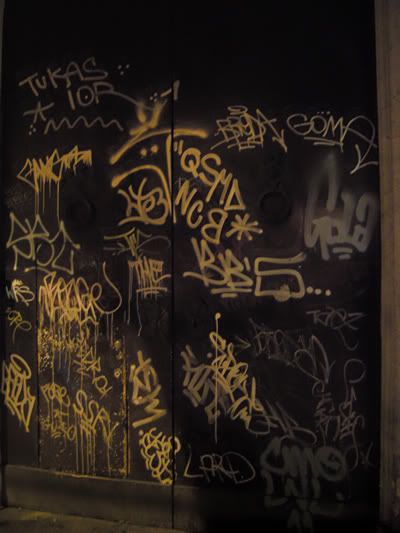 (Broda, QSMD etc..)
Saw him up in Milan!
Walking back to the hotel at night, we saw some guys lying on the floor playing with a chiwawa (dog..) and another drawing stuff on these scaffolding boards.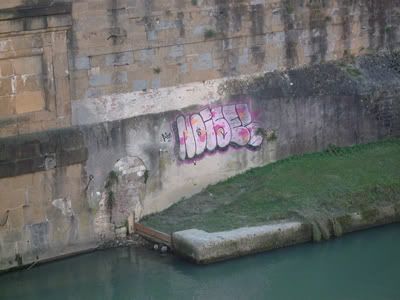 Viewed from the PonteVecchio. See it Here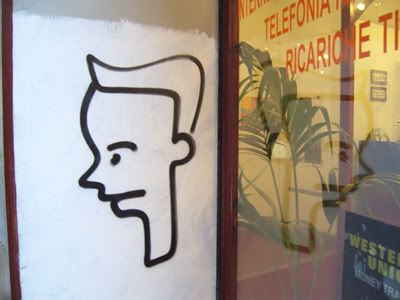 This was absolutely everywhere in Bologna (Street-Art shizz) (But kinda more like a Tag/Throw).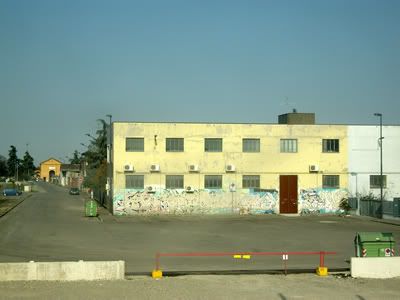 Crazy Wall Buffed.
Train-Man (Vips) (Turin)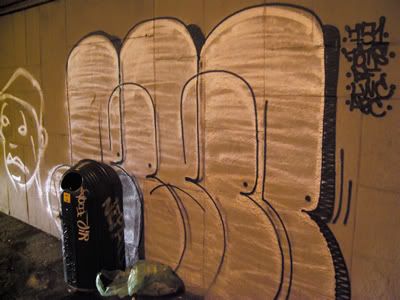 !!
(Smart Ens) Massive Tracksides.
Proper Walls. (Bologna)
Bologna Tracksides were insane.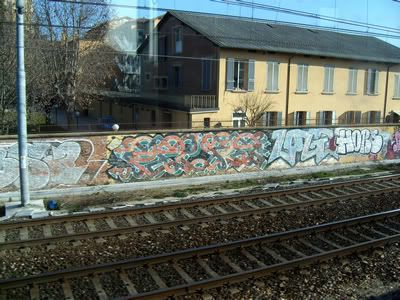 Best Trackside of the Holiday! wow!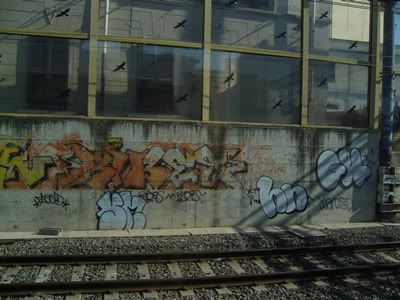 Old-as piece with Ghost and Smart throws.
Bongo was up on some trains I saw!
Savage three way dub action! (Teks is HFS I think?)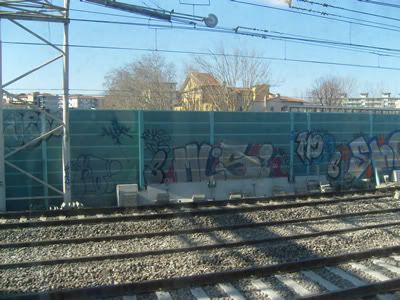 The mighty ML's!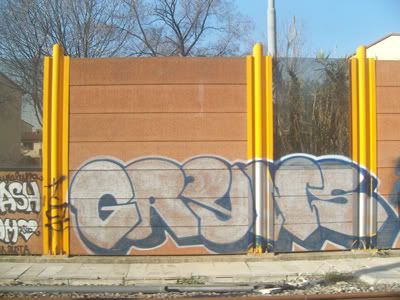 (Gryns) Saw one of his trains.
(PLG- Bongo) Love the P-arrow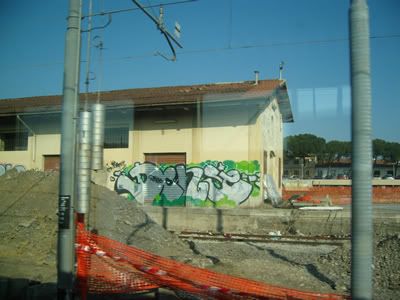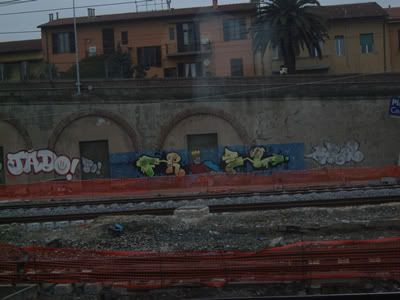 (Fra32) Absolutely destroyed Pisa. I have too many pictures of his stuff to post on here. The thing to point out is that I only went through Pisa on the train. I didn't even go around the city. Seriously Up!
Fra, Fra, Fra…..Mentalist
So there ends the journey. Many more Italy visits will hopefully follow. Maybe with some personal input!
2 Responses to "Italy 2008"
Damn you're lucky as hell!! Great flicks as always!!!!!!